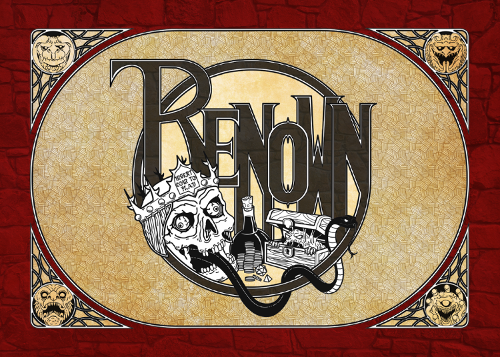 A game of fame, followers, and medieval mayhem

MSRP - $24.99 Release Date - Estimated April 2018
In a world filled with catastrophes, magical mishaps, and big personalities, you have always been lost in the shuffle. Now, yet another disaster has befallen your home, Gloria's Landing, destroying much of the town in the process. Your chance has finally arrived. It is time to step it up and be more than a follower. It is finally time to gain the Renown you've always deserved.
Taking on quests, defeating monsters, and fighting your fellow townsfolk, this task won't be for the feint of heart. Do your best to stay righteous, or give into a life of dishonor. The choice is yours. What will you do to gain Renown?
In the Renown card game, you take control of a unique personality from the town of Gloria's Landing. The goal of the game is simple: you want your personality to gain enough Renown to become the next big thing. You'll gather followers, go on quests, and plot against your competition. The player who reaches twenty Renown first wins.
Created by Drew Whitney and Mitch Hamrick. Logo and card design by Sean McNiff. Featuring artists, Andrea Montano, Crystal Galloway, E.W. Schneider, "Famous" Doug, James McCauley, Matthew Swauger, Olivia Richard, Pete Steadman, Phillip Hoover, Sean McMillan, Sean McNiff, and Yury Nikifarau.