Stonehome Games was founded in 2017 by longtime friends, Mitch Hamrick and Drew Whitney. Both lifelong gamers, they decided it was time to not only play the games, but make them too.
Our philosophy is to involve those who will play the games in helping to make the games. We are always working to include you, the community, in our process. Whatever we make, we want to make sure you are as happy with it as we are.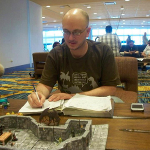 Drew Whitney has been playing tabletop games for as long as he can remember and has a rampant passion for all things fantasy. His favorites games (besides Renown) include Magic: the Gathering, Pathfinder, Munchkin, and Skip-bo. Drew received his Bachelor's in Publishing from Illinois State University in 2012. His love for reading and writing is heavily influenced by some of his favorite authors including Robert Jordan, Patrick Rothfuss, Jim Butcher, and Neil Gaiman. Drew grew up in Illinois and recently moved to the Pacific northwest to focus on starting Stonehome Games.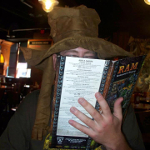 Mitch Hamrick grew up with a voracious appetite for books, anime and games across a variety of genres. He's been playing tabletop games for most of his life and has always wanted to create his own. Some of his most played games are Pathfinder, Smallworld, Magic: the Gathering, Munchkin and Coup. Mitch was born and raised in Illinois. He graduated from Heartland Community College with an Associates in Arts in 2014 and has accumulated a large and varied set of skills, some of which are even useful.